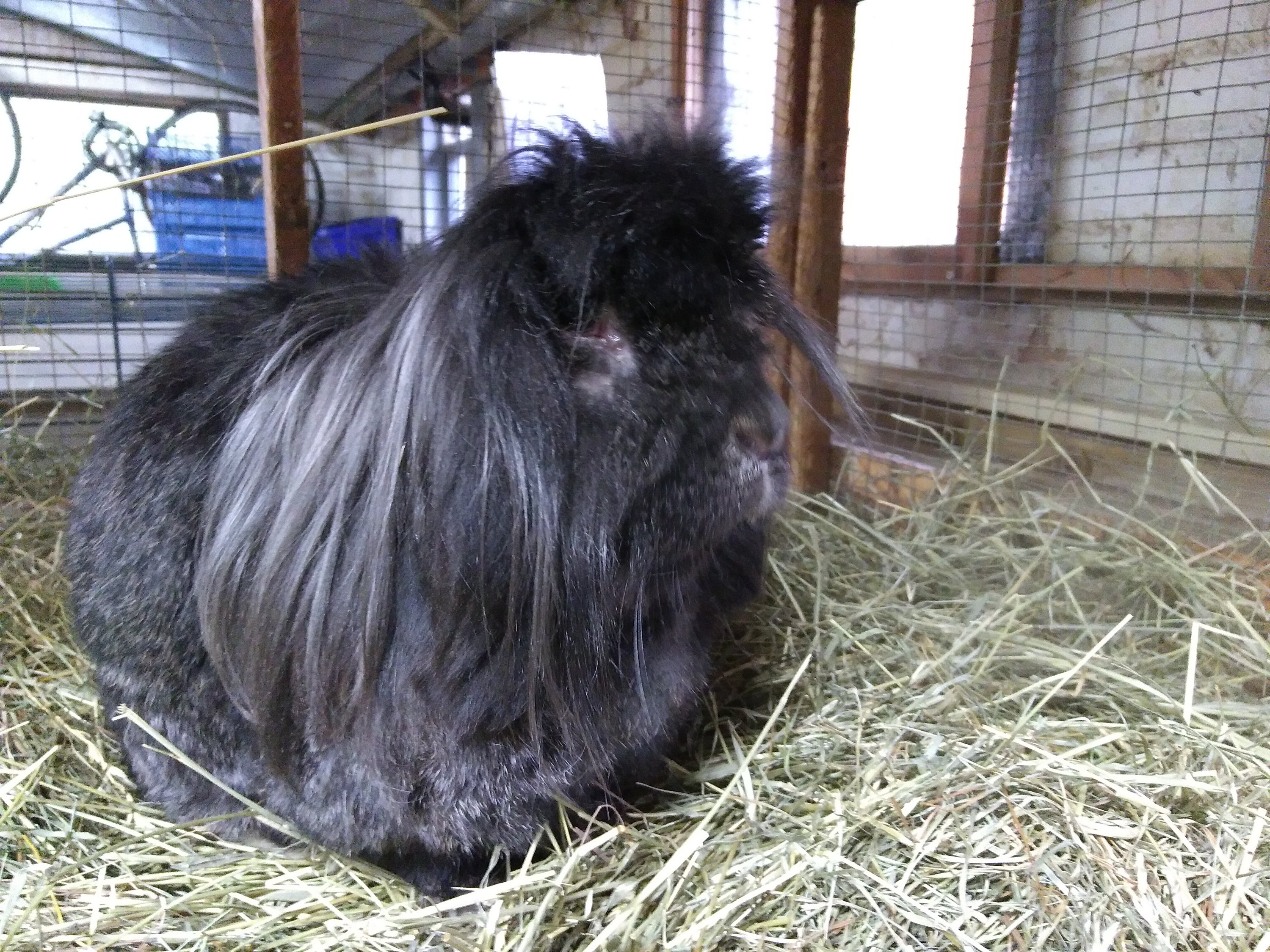 Hamish came to us because he had badly infected tear ducts and facial scalding which hadn't gone away despite veterinary treatment. That together with his difficult to manage coat meant that we are the best place for him.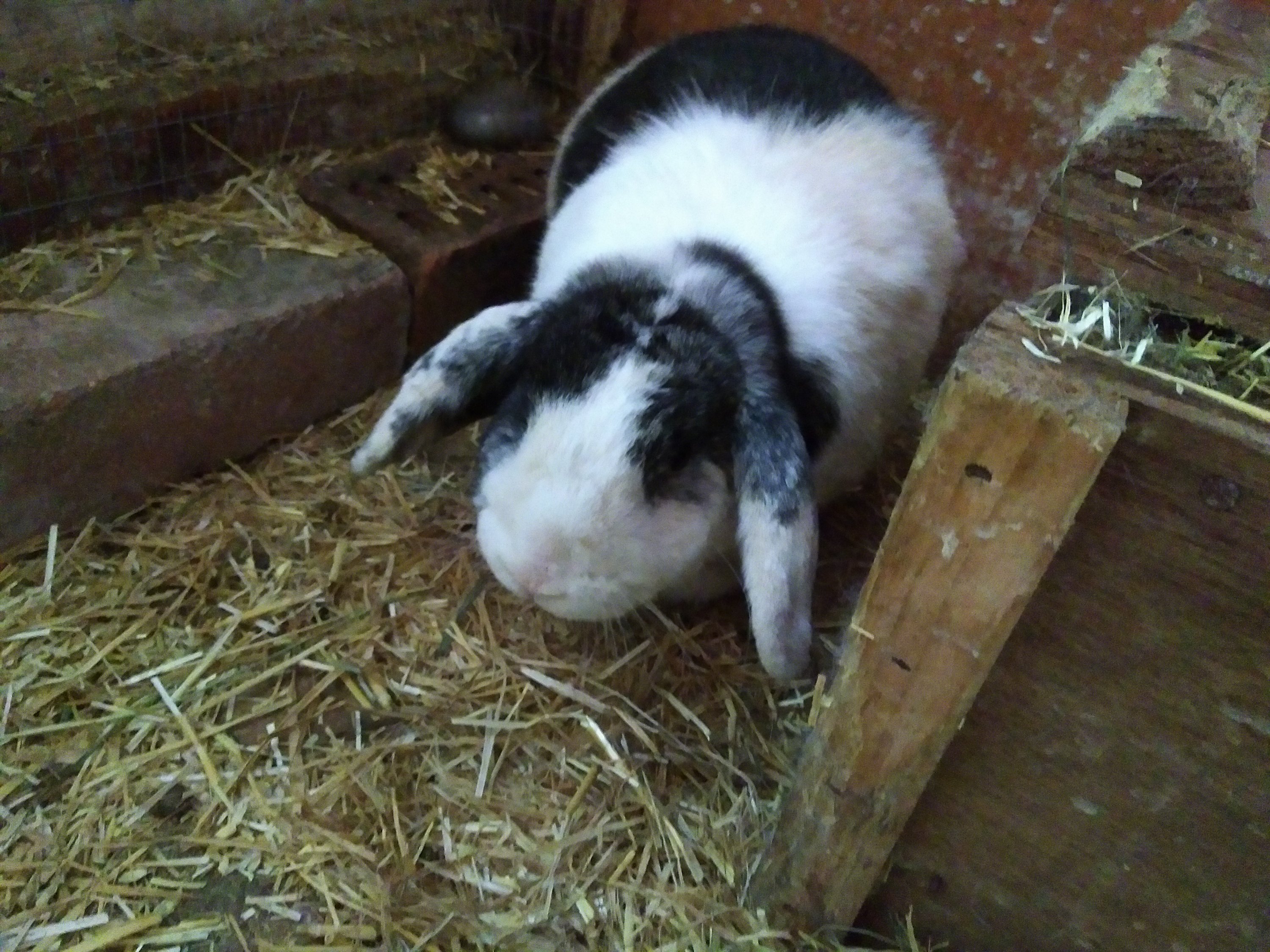 Robin was left outside the barn doors in a carrier so we have no history for him. We estimate his age to be about 4 or 5. He appears to have been neutered. He is very friendly and loves a fuss and is very active. His only problem seems to be his thick coat but that is fairly standard for a lop.
We would not have taken him had we been asked as he is causing us a headache finding somewhere to keep him that we are comfortable with. And it is lucky that I found him before the sun came round to that side as it is a real suntrap and it was a day that I didn't need anything out of the shed and no volunteers came so it was pure luck that I opened the front door at all. He might have overheated and died in the carrier or someone might have taken him!
Update:
I did try the two newcomers together so they could share space but although it started well – Robin really really really loved Hamish, it didn't work and ended in a rather spectacular fight with fur everywhere.