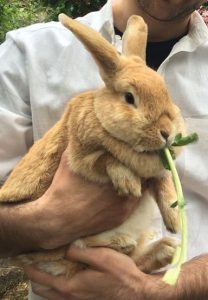 Lily was a not quite lopped gold doe who was born in 2011. She came to us in April 2012 after causing havoc in her family with her behaviour. Her people simply could not cope with her.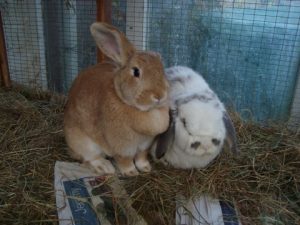 We bonded her to Evan at first who was returned to us after losing his previous partner. Lily was delighted with him. She was an incredibly active joyful rabbit who took great delight in honing her skills as an escapologist. She was good at opening gates and digging under fences, not to mention darting through gates like a flash when a hooman entered or left her run. What a character! But no sign of any agression at all.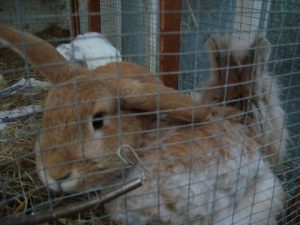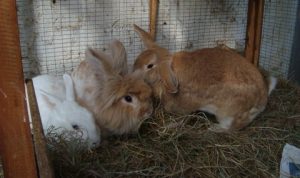 She lived with Peony and Parsley after Evan, and with Chervil for a while before succumbing to a serious illness in late 2017. She lived her life to the full.